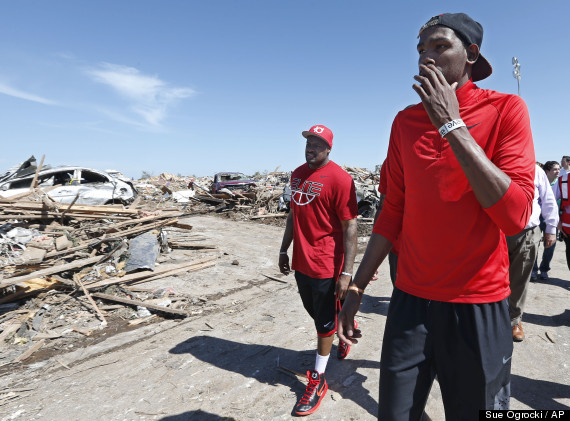 Prior to writing about Balanced Student Ministry this blog was actually primarily a sports blog.
In fact it was called "Not Just a Colts Blog" those of you who are my faithful readers, like my wife (watch, now she won't even read this post today).
Now that I've made that statement, you're probably thinking, "Ok, and your point is…"
I've already declared my love for the Colts today. My favorite NBA team is the Oklahoma City Thunder, and I dare you to call me a front-runner. I was a fan when Ray Allen, Rashard Lewis, Luke Ridnour, Chris Wilcox, and Johan Petro were on the team. If you have no idea who any of those players are, my point exactly. That team was formerly known as the Seattle Supersonics and they have since moved to Oklahoma City.
As you know, and I touched on this briefly last week with Holly Tucker, who sang on The Voice, Oklahoma got hit hard by a tornado last week.
Kevin Durant, star forward for the Oklahoma City Thunder, showed up and provided comfort for the people of Moore, Oklahoma.
They did a piece on him during Sportscenter last week. Look at it below:
I'm obviously biased, because I love Durant- but I think the way he rallied around the people who were devastated by the tornado speaks a lot to his character. He actually donated $1 million to the Red Cross for disaster relief!
God's heart is for those who can't help themselves. He cares for orphans, widows, the marginalized, and those who are down and out.
Seeing an athlete who many idolize take on the same heart of God in a situation like this is really great!
Thanks Kevin!